Blockchain analytics firm Santiment says that crypto lender Nexo has pulled a huge portion of Wrapped Bitcoin (WBTC) off of decentralized finance (DeFi) platform MakerDAO following the firm's legal troubles with multiple state regulators.
Santiment says that Nexo's big withdrawal from MakerDAO has taken nearly half of all the WBTC off of the platform and that more "big moves" are likely coming up.
WBTC is an ERC-20 token pegged to the price of Bitcoin (BTC) that allows users to engage in DeFi activities with a Bitcoin-based asset on Ethereum (ETH).
"Nexo has made a big move, and likely plans to make more after pulling nearly 50% of the WBTC held in MakerDao. This has left $120M in WBTC remaining locked in CDPs (collateralized debt position). We will be monitoring for signs as to what Nexo plans to do with their free assets."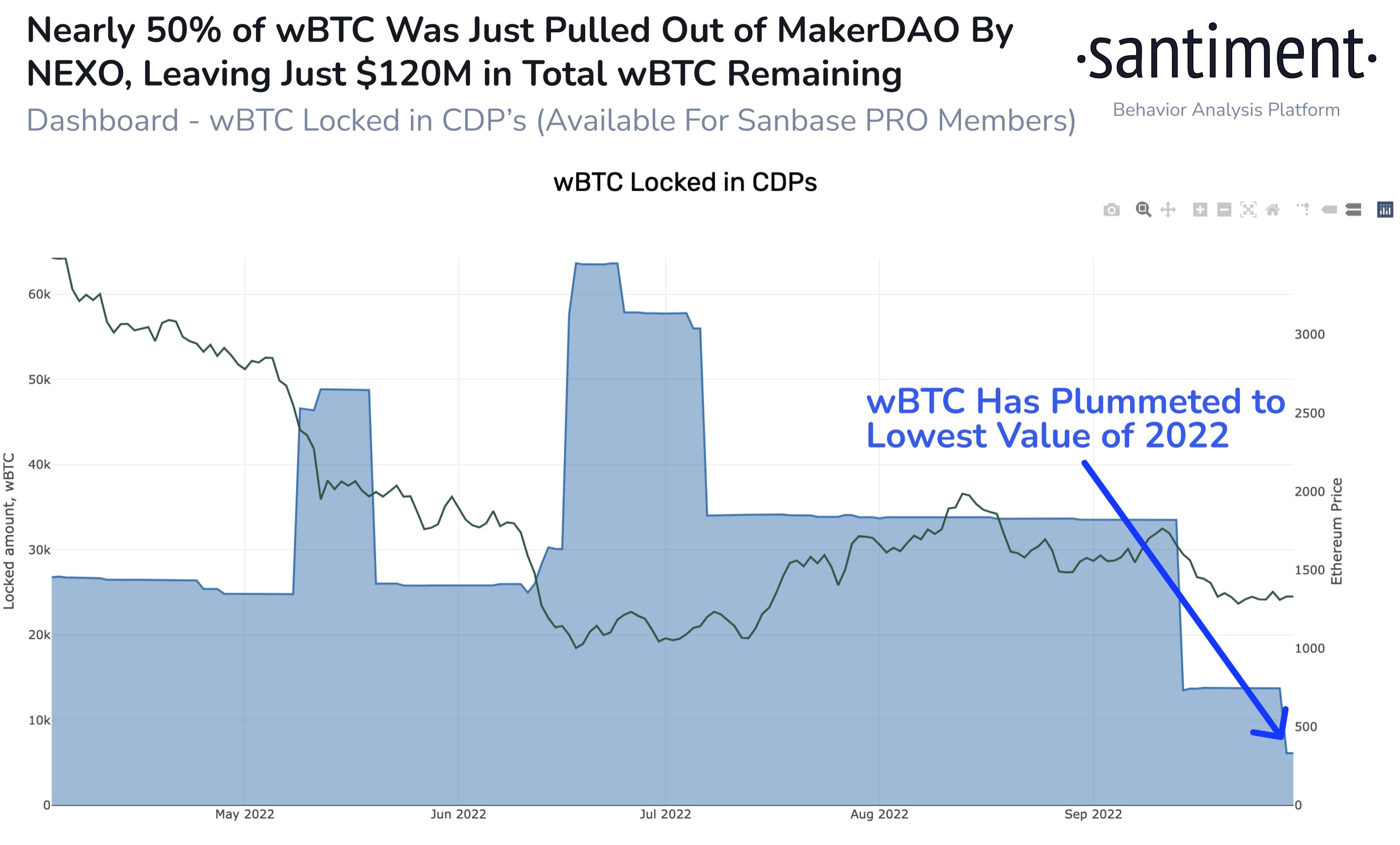 Last week, state regulators in California, New York, Washington, Kentucky, Vermont, South Carolina, Maryland and Oklahoma made allegations that Nexo was violating securities laws with its Earn Interest Product (EIP).
Nexo said that it had been working with regulators on the issue and that it no longer accommodates US accounts and balances for EIP since the U.S. Securities and Exchange Commission (SEC) made its stance on crypto lending platforms' interest-bearing accounts.
"We have been working with US federal and state regulators and understand their urge, given the current market turmoil and bankruptcies of companies offering similar products, to fulfill their mandates of investor protection by examining past behavior of providers of earn interest products."
This article was originally published on  dailyhodl.com